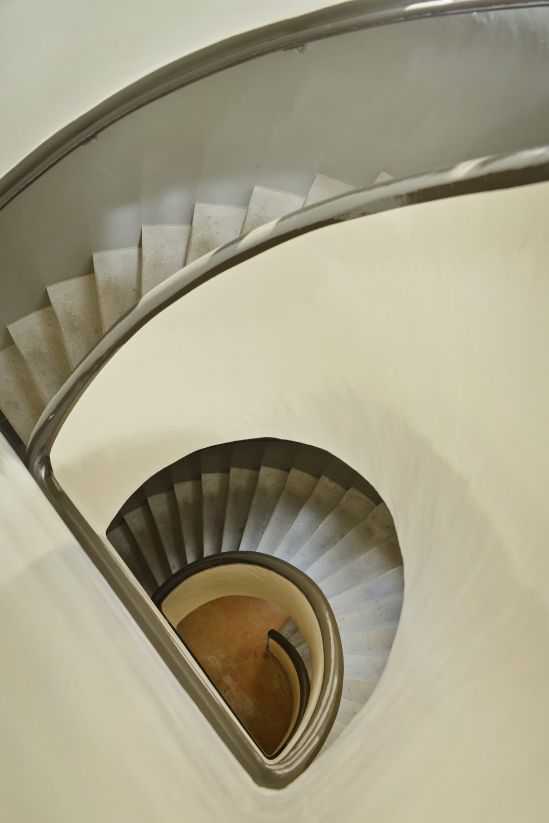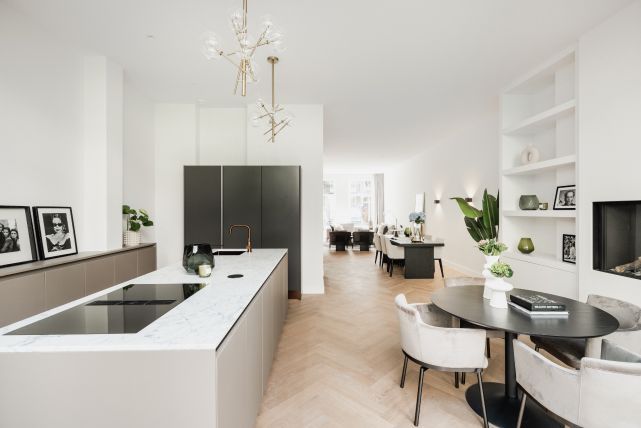 we are damstad
Passionate about the city
DAMSTAD is a dynamic real estate agency defined by integrity, enthusiasm, commitment and years of experience.
Many stakes are involved with the sale or purchase of a home. We provide all the necessary information and a clear approach. With DAMSTAD you get a specialist by your side who has an eye for your specific situation. We believe that actions speak louder than words. With our years of knowledge of the market and our extensive network in the Greater Amsterdam region, we are at your service from introduction to transaction.
How can we help you?
At DAMSTAD we use our years of experience to be of service to you
Client reviews
The best description of our office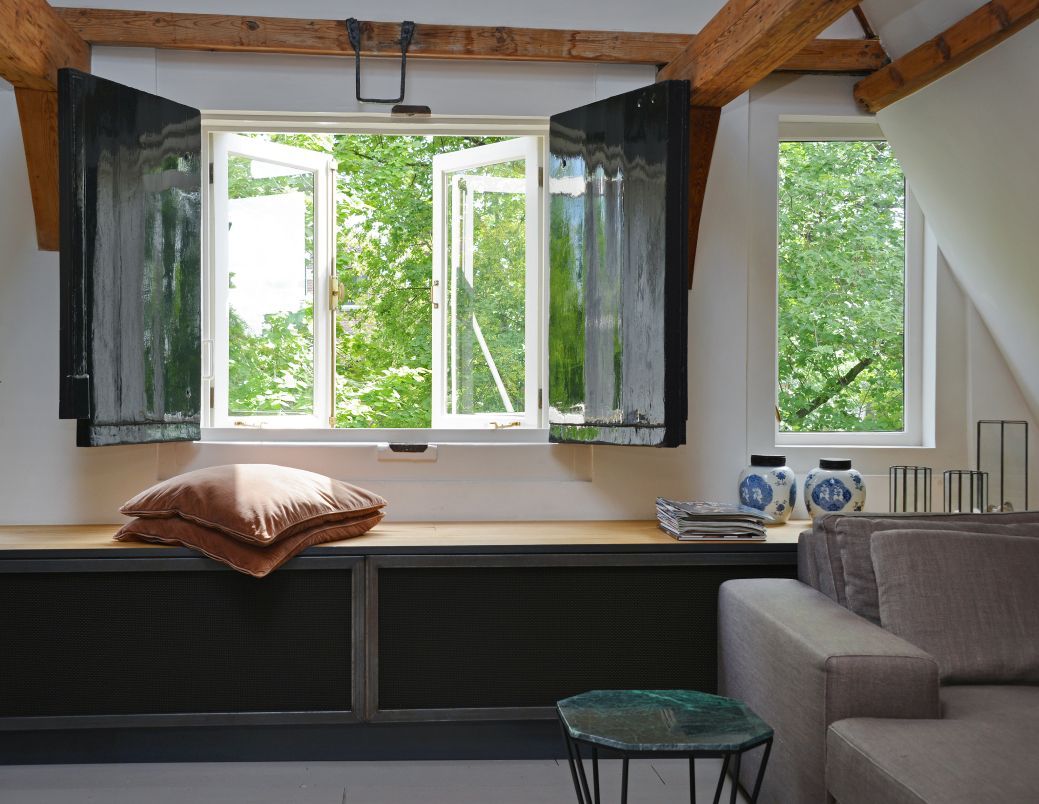 Onze verkoop verliep bijzonder soepel. Damstad voelde goed aan hoe de markt zich zou gedragen en verkocht ons huis boven verwachting. Absoluut geen makelaar met vlotte praatjes. In plaats daarvan word je verrast met deskundigheid en een kalm zelfvertrouwen.
Super geholpen door DAMSTAD, snelle opvolging en gedegen marktkennis. We konden ervan op aan dat ze ons belang ten alle tijden behartigde.
Maurizio (Damstad) heeft het op een goede manier gedaan; open, duidelijk, vriendelijk, empathisch en slim. Fijn!
Contact was heel prettig en voelde me goed geholpen, juist in een toch wat moeilijkere en veranderende markt.
Maurizio van Damstad was ontzettend behulpzaam in onze zoektocht naar een appartement in Amsterdam. Hij was constant beschikbaar (ook in het weekend) om voor ons een appartement te zoeken en daarna te onderhandelen. Tijdens het proces heeft hij ons goed begeleid in de verschillende stappen en onderhandeling en om ervoor te zorgen dat we de beste aankoop gingen doen. Kan Maurizio aanraden!
Damstad heeft mij erg goed geholpen bij het vinden van een huis in Amsterdam. Het contact met het kantoor was altijd erg plezierig. Ik stelde de deskundigheid erg op prijs, bijvoorbeeld wanneer er bedenkingen waren bij een huis dat mij op het eerste oog goed leek. Ook de onderhandelingen hebben ze tot een goed einde geleid alsmede de afhandeling daarna (bouwkundige keuring, notaris, papierwerk, eindafrekening, overdracht etc.). Hier zit voor mij de toegevoegde waarde van een goede makelaar. Kortom een professioneel en resultaatgericht makelaarskantoor dat ik van harte kan aanbevelen.
The office was very helpful throughout the process - the experience and guidance allowed us to find the perfect home!
Hele deskundige en betrokken begeleiding, vooral mbt evt 'red flags' en het proces. Goed geholpen bij laatste hobbels platstrijken in koopproces.
Maurizio is Zeer deskundig, veel vertrouwen in hem gehad! Hij heeft veel tijd en energie hierin gestopt! Zeer fijne samenwerking!
Damstad carefully guided me through the process of selling my house from beginning to end step by step, with much care, empathy, support, and excellent professional advice. I knew I was in good hands. I could not ask for a better service. Thank you!
Damstad Makelaars is een van de betere makelaars van Amsterdam.
Maurizio is zeer vakkundig en levert veel meer dan wat ik verwacht had van een makelaar. Niet alleen is hij betrokken bij de aankoopbemiddeling; ook in het financieringstraject blijft hij betrokken en wordt er aldoor proactief geschakeld om mijn persoonlijke belangen te behartigen. Ik ben meer dan tevreden over Maurizio en het team van Damstad Makelaars.
Ik zou deze makelaar zeker aanbevelen bij vrienden of familie!
Zeer fijne ervaring. Ik zou de ervaring willen omschrijven als professioneel, goed voorbereid, rustig en ongedwongen. Onze woning was binnen no-time verkocht. Alles is op een prettige manier verlopen. Als je een ervaren en professionele makelaar zoekt die realistisch is en meedenkt dan zit je bij Damstad zeker goed.
Heel te vrede over de service, communicatie, ondersteuning. Altijd bereikbaar en duidelijk wat er gaande is, denken goed mee. Ik zou deze makelaar zeker aanbevelen bij vrienden of familie!
Damstad makelaars are an amazing, supportive, expert team that handled my case with care and commitment until I found the apartment that met all my expectations. They had the network and the communication skills to guide the process and get the best deal possible
Maaike en haar collega's doen graag een stapje extra, op dit vlak ben ik zeer zeker positief verrast. Damstad, een goede keuze.
Zeer tevreden! Altijd goed contact en zijn altijd bereikbaar voor vragen. Er wordt meegedacht in het proces om de verkoop te maximaliseren. Advies op maat en het doel wat voorafgaand is besproken gewoon behaald.
Onze makelaar, Maaike Huesmann van Damstad, zou ik iedereen met volle overtuiging aanbevelen. Zeer vriendelijk, laagdrempelig contact met snel reactie, daadkrachtig handelen, scherp in de onderhandelingen en op verschillende vlakken zeer kundige adviezen! Daarnaast een uitstekend netwerk wat ons snel verder hielp in de afronding. Een betere (en leukere) makelaar kunnen wij ons niet wensen!
We hebben een hele goede ervaring met Damstad. Zonder hun deskundige hulp was het nooit gelukt om ons droomhuis te kunnen kopen. Met no-nonsens snel schakelen en bescheidenheid is het gelukt. Zeker een aanbeveling!
-Een funda gebruiker (zoeken en aankoop) - Eksterlaan 2
Heel fijn om wederom via Damstad een huis te hebben gekocht. Deskundig advies, sterke communicatie en ondersteuning bij alle vragen! Echt meer dan aan te raden!
-Een funda gebruiker (gerichte aankoop) - Vlasdonk 1
Altijd bereikbaar als je een vraag hebt of ergens advies over wilt hebben. Komt netjes afspraken na. Als je een makelaar zoek ben je hier aan het goede adres. Tevens is de financieel adviseur in dit pand ook een aanrader ! Paul en Lia heel erg bedankt!
-Mevr. Michelle van Klaveren (zoeken en aankoop) - Preludeweg 548
View all reviews
For sale / for rent / coming soon
our listings
project development
Developing exceptional real estate
Thanks to our years of experience, we not only know every street and square in Amsterdam, but we understand the needs of our clients, both buyer and lender. Whether it's residential, commercial or real estate for other purposes, we know what's going on in the real estate market. Where lie the opportunities? Which parts of the city are in high demand? Where can you still build up, build under or expand your home? In short: where does your project start?
We advise clients from start-up investors to established developers and investors. Whether it is a single flat or a large development project: together we stand stronger.
sold / rented / purchased
Transactions